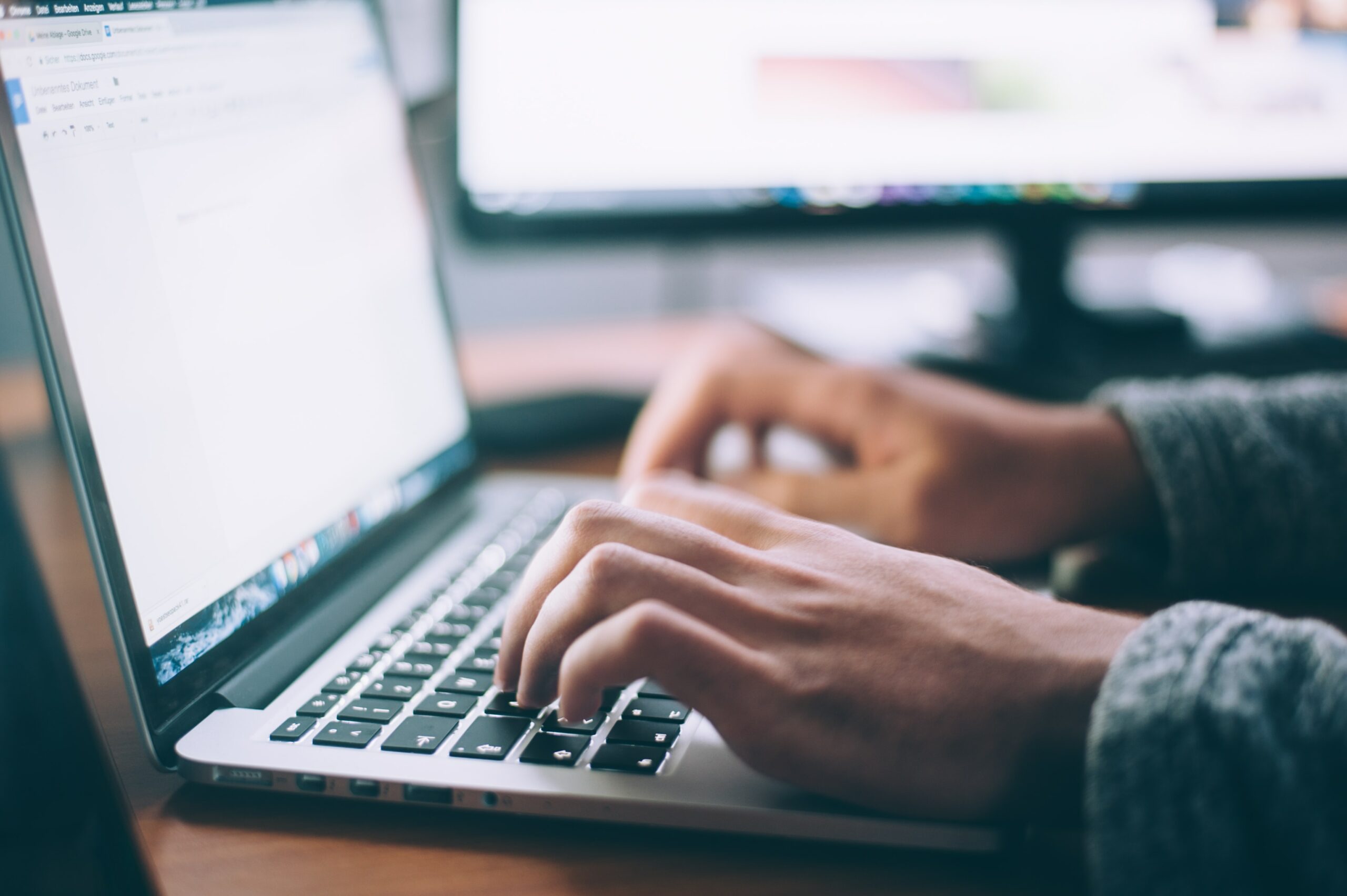 Information to share with digital networks
Menstrual Cycle Support is a free 60 minute online course on social prescription to help patients to better understand and to chart their menstrual cycle. It's designed for anyone struggling with their menstrual cycle, including those with period pain, endometriosis, PMS, PMDD, PCOS, irregular cycles, pre-menstrual exacerbation (PME) of underlying health issues, heavy menstrual bleeding, as well as those experiencing peri-menopause. The course is divided into bitesize 10 minute modules, is CPD accredited and available on the ORCHA reviewed Health App Library for clinicians. Patients can self-refer at www.menstrualcyclesupport.com/course.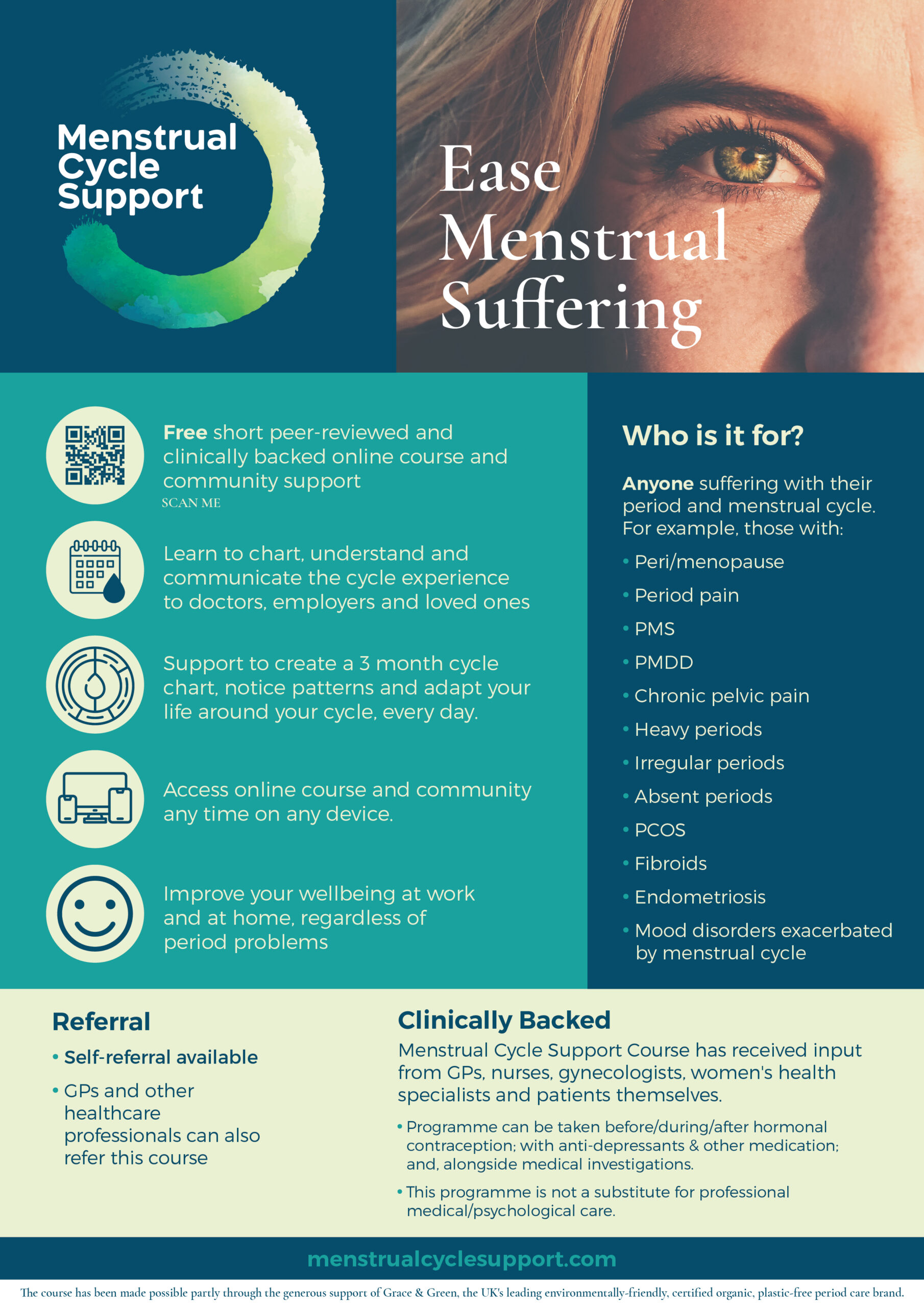 Poster / Leaflet for surgeries & clinics
Join our growing Referral Directory (free)
Receive a free Referral Pack in the post of printed posters and leaflets; gain an online listing; and, be celebrated on social media to demonstrate your commitment to menstrual health & wellbeing on social prescription. Email info@menstrualcyclesupport.com for more information.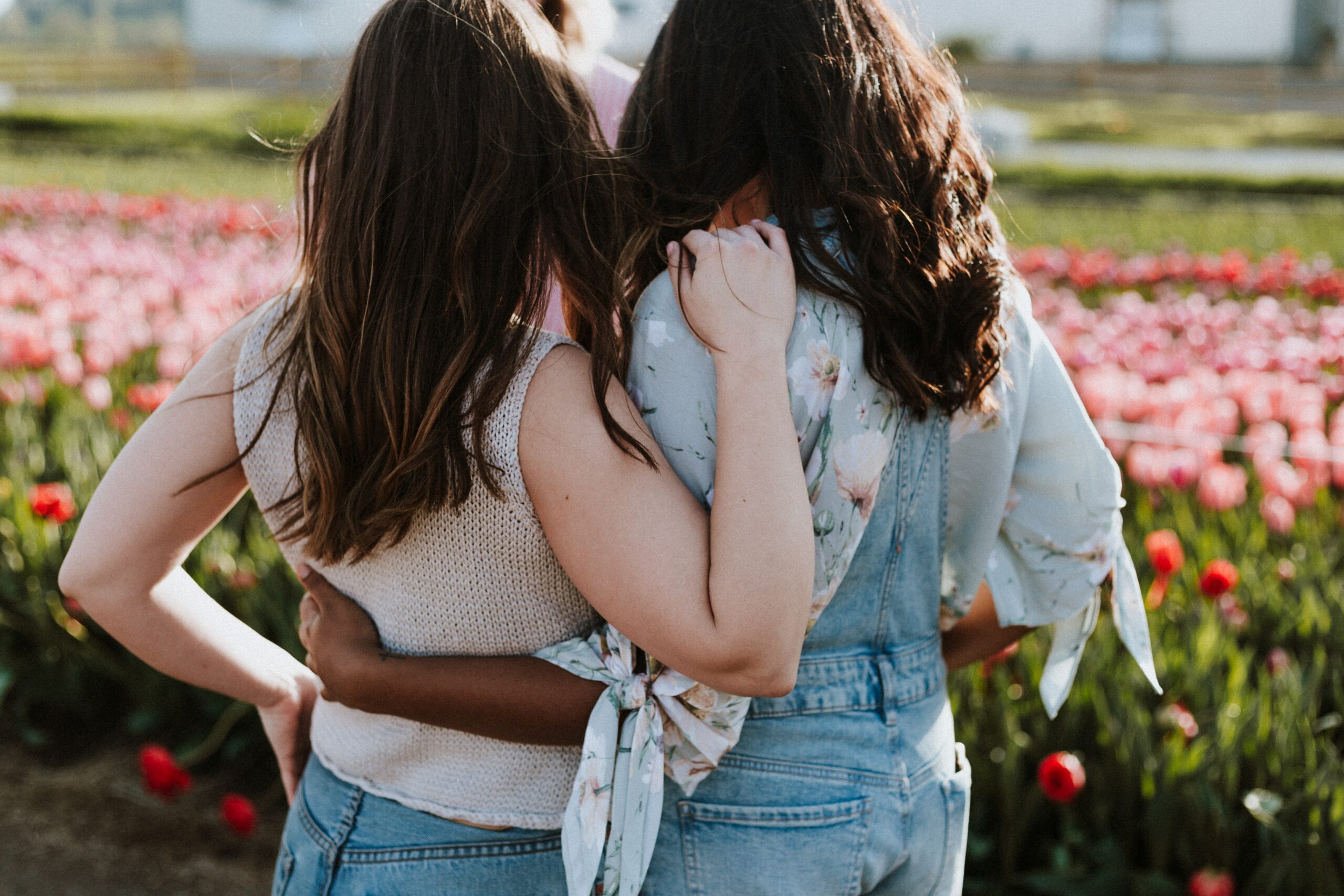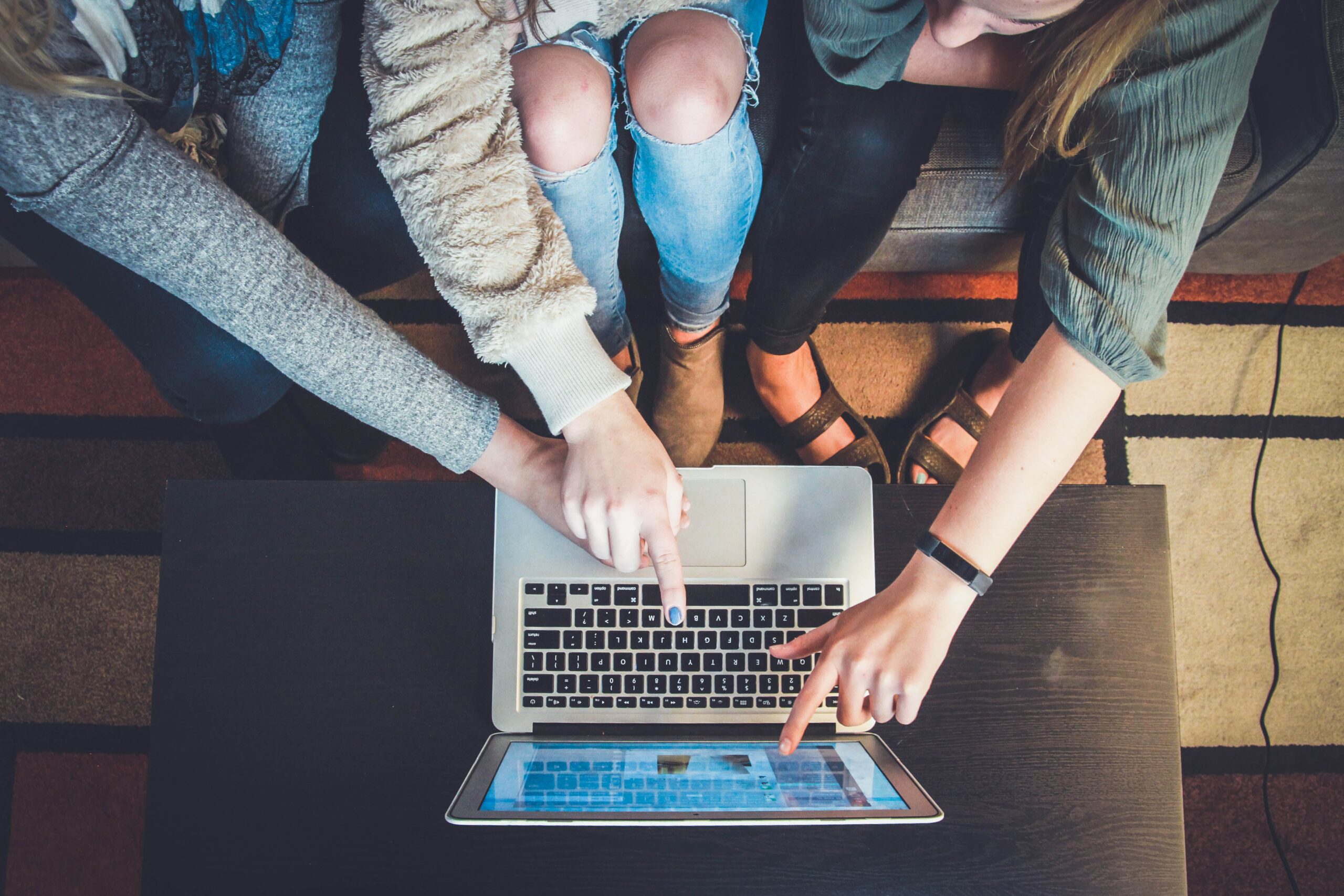 Social Media Celebration
Once you are listed on our (free) Referral Directory, we will celebrate you on our social media channels and recommend you share about the service on yours using the hashtags #menstrualcyclesupport #Todayismyday.
Contact us today on info@menstrualcyclesupport.com
CPD accredited course for staff
The free Menstrual Cycle Support course can also be taken by surgery staff who are suffering with their menstrual cycle.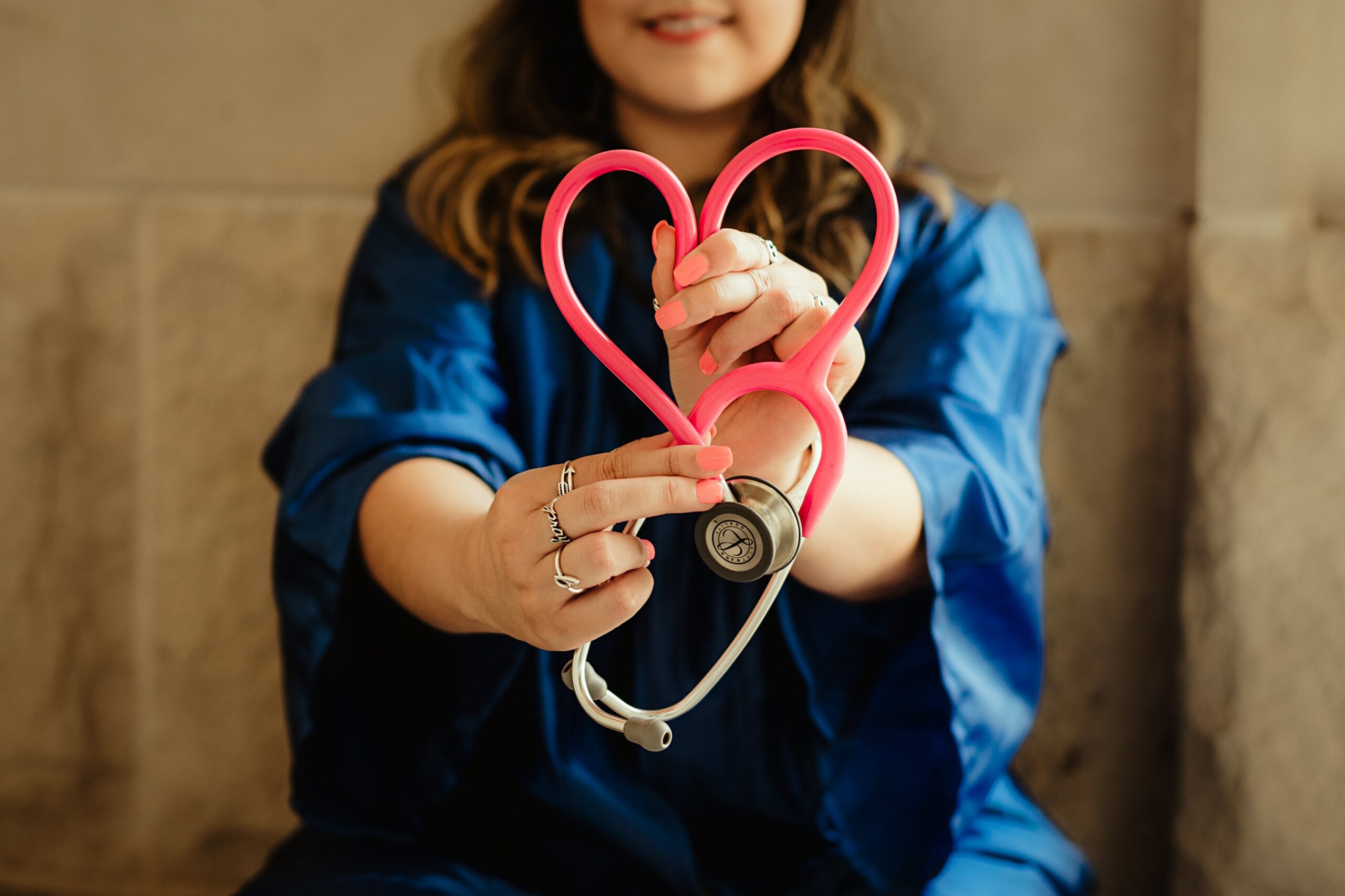 I'd like to see it in every surgery in England and across the UK
Dr Michael Dixon, GP, Chairman of Social Prescribing Institute, and Chair of the College of Medicine
Having a wide range of high quality referral options is key so we are thrilled to now be able to offer menstrual support through social prescribing.
Hayley Burgoyne, Head of Social Prescribing, St Austell Healthcare
This free course is badly needed, especially at this time when there is such a strain on finances. It's reassuring that GPs can refer to a support course, other than just giving prescription drugs
What I just learned in the 45 minutes of the Menstrual Cycle Support course was exactly what I needed and I feel so hopeful that I will be able to cope with my up and down feelings & pain so much better.
Supporting patients to produce a clear cycle diary can inform patients sufficiently to manage their problems themselves... Documentation can lead clinicians to an earlier diagnosis or a more effective management plan. This would help both the health system and women.
I think that menstrual cycle awareness on social prescription has the potential to be a great asset, advancing the lives of patients and the work of healthcare professionals
National Women's Health Specialist and Executive Director of Primary Care Women's Health Forum (PCWHF), Dr Sarah Gray
Keep up to date with our news