Leading sustainable period product, Grace & Green, first to sponsor Menstrual Cycle Support Course

We're absolutely thrilled to be working with the UK's leading ethical and organic period product brand, Grace & Green, who are the first sponsor of our Menstrual Cycle Support course to help those who menstruate to understand, chart and embrace their menstrual cycle experience.
Award-winning Grace & Green are stocked with 200 retailers in 30 countries and supply over 250 businesses - they champion innovation and sound sustainable production models driven by transparency and authenticity.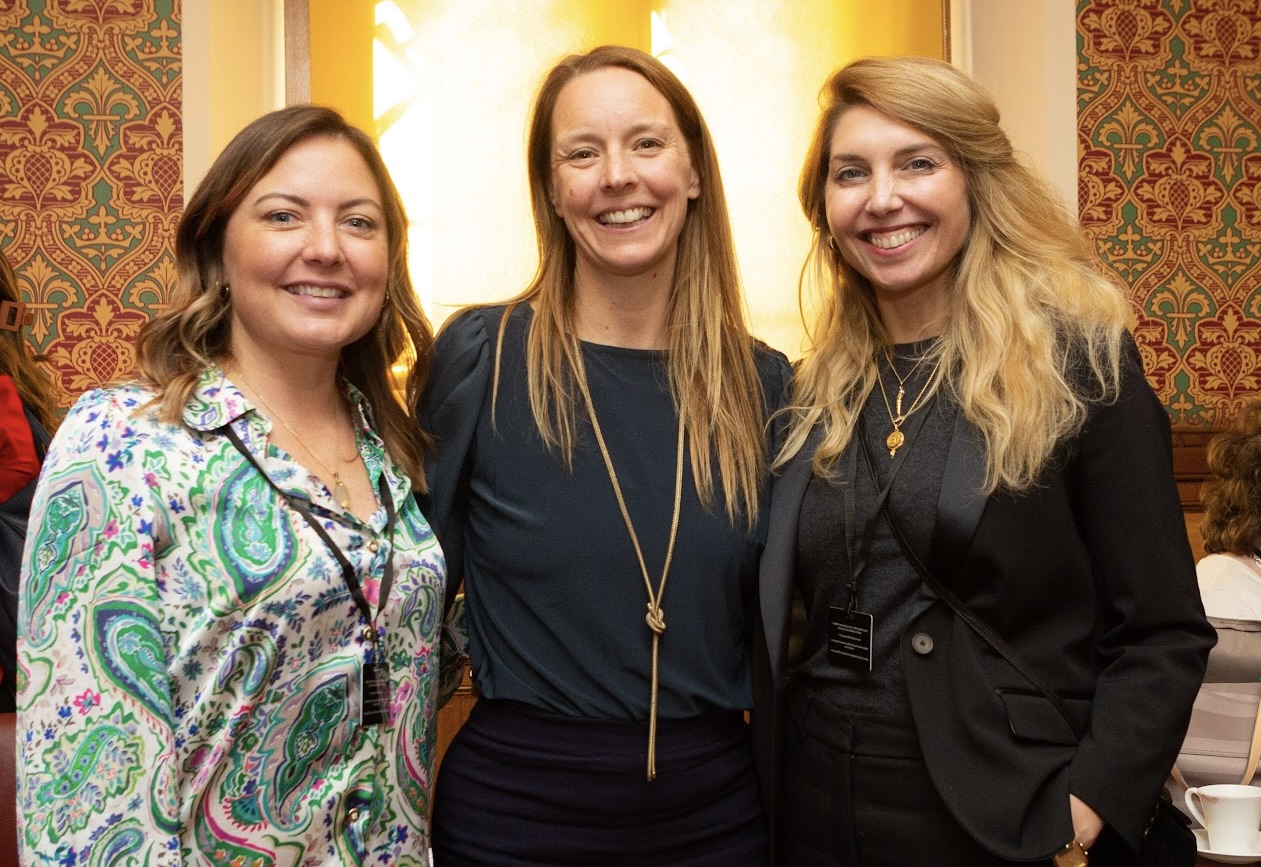 Our CEO Kate Shepherd Cohen (middle) with Grace & Green CEO, Fran Luscraft (right) and Grace & Green Period Dignity Director, Charly Patrick (left), at the launch for Menstrual Cycle Support, House of Lords Oct 22
Witnessing the detrimental impact of plastic period pollution
Grace & Green's CEO Frances Luscraft has a background in environmental management and international development. In her career, Fran has seen the detrimental impact of plastic period pollution first hand. She set out to create a more sustainable product range and has innovated the sustainable design and created an innovative business model that focuses on corporate supply.
QR code to Menstrual Cycle Support Course on all Grace & Green products 
Grace & Green will be sharing information about, and a QR code to, the free online Menstrual Cycle Support course on their website(s) and on their products so that customers are easily able access the clinically-backed menstrual literacy course that is designed to ease and prevent menstrual suffering, improve GP appointments and reduce long waiting lists and wasted healthcare appointments.
Achieving vision of universal menstrual literacy
Thanks to the generous support of Grace & Green, alongside other course partners and sponsors, that Menstrual Cycle Support course is available for free, helping us to work towards our vision of universal menstrual literacy to ease global menstrual suffering, for the benefit of all.
Founder of Menstrual Cycle Support, Kate Shepherd Cohen, says:
"We have chosen to work with Grace & Green because of their commitment to creating the most sustainable products possible, reducing plastic period product waste – which pollutes rivers and oceans – and enabling an easy-to-access to high-quality and a full range of period products through supplying corporations and institutions with products, which become freely available to all employees.
We share the values of Grace & Green and feel that through working with them, Menstrual Cycle Support actively contributes to ending period poverty, addressing period product pollution and increasing period dignity."
CEO of Grace & Green, Frances Luscraft, says:
"It's a huge privilege to support the Menstrual Cycle Support Course. At Grace & Green we believe that menstrual education is the learning to empower period management as a normal, natural process - devoid of all social judgments and taboo (especially around roles and bodies)."
"Through Kate's work in creating the Menstrual Cycle Support Course, this helps lead the way in improving menstrual literacy across society. Having menstrual literacy is more than empowering - it means that you can equip yourself with the knowledge and skills to understand the anatomical and biological aspects of menstruation, as well as how to properly care for yourself when menstruating and beyond. This is not only welcome, it is necessary."